Bear Kat Fireworks Location
Where to buy fireworks:: Bear Kat Fireworks operates as a seasonal retail fireworks stand at the Anoka County Fairgrounds Beginning of June till July 5th, drive right in and check out our large selection! During off season call to order and arrange pick up.
Located Inside Building #1: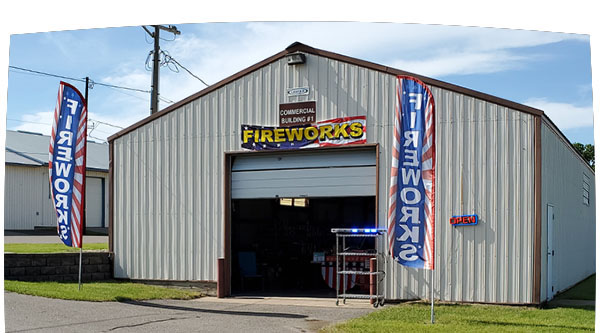 3200 St Francis Blvd NW
Anoka, MN 55303
Phone:

Store Hours:
Call for appointment.
General Map
NO MATTER THE OCASSION WE SELL FIREWORKS ALL YEAR ROUND!!
We are a year round fireworks store and cater by appointment during OFF SEASON. We Cater to the firework customer who needs small amounts to large buys. We also cater to that wedding party who needs items such as sparklers and or party poppers.